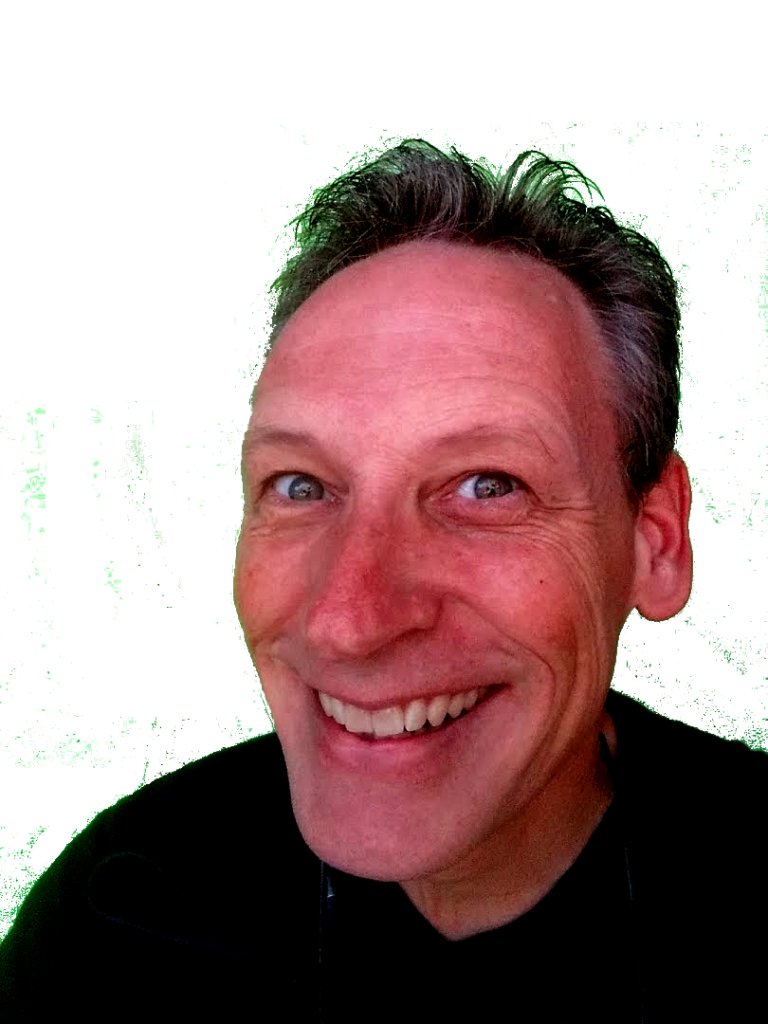 Joseph William Baker, frc – aka "Doctor Vibes"
Born in Milwaukee, Wisconsin, USA in 1965.
Founder of ForgivenessCapital.com
Administering Linux computer systems with cryptographic authentication and cryptographically encrypted data since 1995.  PGP encrypted email experience. Involved with Bitcoin since 2012 as an investor and evangelist.  Co-coordinator of Silicon Valley Bitcoin Meetup (The world's first Bitcoin "Meetup").  Commentator on Internet Security as it relates to cryptocurrencies at Joebitcoin.org.  Host of "Remedy Report".   A past guest on Bill Still and JSnip4 youtube channels.  
Joe worked for Plug and Play Tech Center who helped put PayPal on the map.
Joe was active participant and from time to time helped with coordinating the Milwaukee Linux Users Group.
Joe is a therapist who practices a remote technique called biofield tuning to harmonize patients from past physical and mental traumas. He uncovers "dents" in the human biofield up to 23 feet away and works to re-harmonize the body with the events that create these unusual energetic linkages. "I've seen people's lives improve greatly from these treatments. It's helped me greatly to get beyond… I used to be traumatized every time I saw a police vehicle. My patients have had reduced anxiety, less knee jerk reactions that used to be connected with past traumas, re balanced adrenal response, less adrenal fatigue." Joe's website for his acoustic sound therapy is Health.ForgivenessCapital.com .
Joe has immersed himself in the understandings of the No State Project. Where Marc Stevens explains how to use the Socratic method to pierce through bureaucracy by demanding evidence to the underlying assumptions of their claims. Using the hitchen's razor of logic to lay the basis of dismissing the bureaucrat's demands.
Steemit RemedyCoin JoeBitcoinOrg
Email jb@remedycoin.com or remedycoin@protonmail.com
PGP Public Key Id: 0xB4E29A9A

-----BEGIN PGP PUBLIC KEY BLOCK-----
Version: GnuPG v2

mQINBFoftxkBEADVHdEPVWlqMJJEBGIER7YXSxjp87ha+ao1jQxNN74AJ41bu5O+
IVJmWCTFn9zsSX+YUuB3P6F4oQoMQueD4etMVMnJXvUx7heLRyqFZDhNY7qISlbR
tFZGc4bRCWA9tI5GzSuz5dFNfCpHkRGy9PzUafAN2T2PEatxcU7n3qXNna+fulPK
miNKbYj/9zOP4qb4yoJslV0yxgoMySeNcB7E7ifKmCGOZcBC2cholUsRy0ZgTNT9
v7Qw+9zAiH8Q4rLcsE1a3S2X24pHhQoDP2WOCSiKQHOP1OLCSjVailyU37ki2OWZ
IOVKZJR0Vcl2+hLLq5Y57zPyd25mEGeTi/RGHGzrxAXK396MnOFOaZ8os4E/3hYP
ofzk88O0QnQ/WjmBxH+McPCmHgWqDyJmQXlHdouOgrksjE+us6pXmuZ85jowwDIr
9JjHU3KIzVqLCWVklH3oJcAbVyJjlgk442MpgHorry8zdooDr+DWNI/Xfx6Tkj7M
C00IZEmOTf6qJJoJsE1pKkOHAfSgrBEGFv8Tr3YgAEE/lDqL8ey+xkoUi6n4LMcL
P/KMBoCTfJCDkm1UuhRh7bjhwBESot/rfB0cOmRprQjvLHj7FxrruAXG4G/J3fRL
aXAGEdgg3fknvmpEx0ys5YrKUgen+LDiS/rGxZbWipauH2y8ig7eutCoWwARAQAB
tB1Kb2UgQmFrZXIgPGpiQHJlbWVkeWNvaW4uY29tPokCNwQTAQgAIQUCWh+3GQIb
IwULCQgHAgYVCAkKCwIEFgIDAQIeAQIXgAAKCRDYMueOtOKamuNmEACERElROQct
EUFztzMyw9J0CemG8dTow/nxr523zlxrE/nMVv+Nsgpg4JvW9gsoGH6MRhwk15+b
2wHVD+KR4XIsn5s2KmZGdUO3XF4OrT3nN7x1FKM4NeGANB5/cqY96hn032ZlCJ82
b0DqKqoziw9LfTnYn950Uo5uuWdTKQuEPg9oeP+o8ge+XRa5xeESLjRTk3r2dzWl
O/auqaeTFmDoJ6+FiKAn5UoHmPmT/P7eabkklN9B3qhtlm1pxtLFfoWKYQXV0Vfl
FmAKySgD5xPDisUF2hKZyiArB5FswgG3D9QHie7S9yUW9Rk+Z+4KoJKjYxudBn+G
9yNB3w/zC++tOMni7TXGlt5IHTuD8BqAbrJ7o+fs4RR9tyJZa2aWyLpy55eW3bwU
rpIVEAfpUL0R3YDVvqqT6N9MmfZHabLPzChlO/hHZOUqXa3pdh93g/Htg41PggmY
8l9iYHcq6IqTFClQMNX3tOeixkpHzh9+Hmnb4I9FM1/M5OgCYF5cfwFd9keRYPLw
PgBpBBnWl9r2HORgnohsTQtBglPmMozEPKCJY3yBCmGvQTTbhhPgGOY/Suv2cXvf
gUCURmVinSqdvFszjFlSn7k1LZiQgkJbXvsx+QLBrjCFJnEsTkRfBFObqF/Ee2oE
m8Dsy9XyWqZMYxu+48HnzYQ/njICBuj6MYkCHAQTAQgABgUCWnmEMgAKCRCL61zV
bedFJqAND/9kAo5sgYN2LTDyPU2jU6G7xxx2ifCCphlLIGLyTMnmHJVdBuOKS5I+
93ruO5i56zw8Udvmb2knuvewepX8+a565uAqDxZsGpP4qoWTOl0ULR6oIKe7QZdy
eVre01/AoqXmpicBl8QrNq+G/VcP0IUm4pIXXAYD4kq/BuRaUG4naNgxOGj0FeYi
V8284wE/pzPYXAu9iHjyrv9eVKLUlF3wOQsPMWOfbWZounyjnmGYMAUDYmCwGlt3
L9nuAYxcSU9ZGmPN/7QknS+OgCWrQPt7QkpIuzZ1tuaaobSaLE+ey7WLtuqMo8s/
yxGyaJ9XJj4Y+6KOH7OG6SbtosFdkg3Cc3gvOv0fq033Ouf74izE8Xh8QchoqYgh
koorvGJg54Uec7Fb0A5MsSh7paiZi3bRbTg6fgJMt41blgW740GqGszRv67kDOIf
cb3GeSb2/8iQSmMbssnUEcyopkRGrbO6uWDYUkuqa6PfbjSzcX1ByHvrQdWxVN+P
ONyB6rpb9lZS2wJV88R/ZJzTbzzWENasaDaB0W+kKjUos2+aDdjj+nROfsYlrUC/
rOs0vOkBivtQPobAhI+jgFBbAoNpZ19bBkXhVtM/a7+8b0kNaEt7Fp5vCPig7LHq
IojR6dCcXOJ8nGD2zVxnJ31+vLdiB+voAS4ECWw4zpSOH6OIV1XzkbkCDQRaH7cZ
ARAAy1Osq3O3m+XAoQF/xFDqRwRiJNc3KJQv8cYtyNaYIgqBT/LKQ04QN7neT3gn
w0AMo3ierskIfstTKNmDDlINDm6PtT0y37D04ZRXXlAhQSPGtblNA8MWJ6R3FCQR
/XqtBHbQAFrvRTDWS2ai4/aWKW1t9E6oGdKFHk1dkEvQYSi1qc6KdC9tbrLKLa9W
YDdZ7WxW7B9lCW+IhRBEJNOw48iKvXwNkY9VTDmmCwDezESxp2nIaFSGpTHUrbij
znsZGeY4HkCvczSgDzMW9i+AVxXGVPq13LMTMTNFcHRhCztdqu8DlzwKHqgXtNeB
hQS96FvfSn+YVo2p/TfDwhw9XccsPdVrjYq3Kg+JRiuphJIR4qYxDpvH2fqbPwmJ
oMxIsX+zgZp6aml8vQbf2Aw6rWmlgkK4qbbBfacfW9/wvDz5EHc3t7p6jnZ++i6g
AjtY2ZM08ZOJVm+KV0oKVfg0e3BM1OWir6O+0BwMrR4fA1FhPpYabwfCoNGm2gFg
0DBb2LxCdnz4VpIdClFHC//lhizmBc4RVtJyhWCcu/blIruYlm5SMyLRkDQwDWiT
tWMCHb3rW+JcLVnQA2vOwlKB1rk4JClkAA0lOtMNeEoZiqBH8qhlD19ixe/pn6++
/CY2r3MHwsj7XLPWvp9Z06bIP7Wdfgzf5EHwtOImndb8MPsAEQEAAYkCHwQYAQgA
CQUCWh+3GQIbDAAKCRDYMueOtOKamlPqEACEFNpHz5JYnuceprvom81Z3p/6pYSw
PX5gZPjvjX06zjJuWIf91AyURtr2FAMjinzeha2oGpiKidyKuCyau2SYKHussXBX
ojM23uBUyIfe6edtV/0Sy9XP7oc4NABpTxokhNio2InRnsSNhzXU5VL3jHuZdlT7
4aeUimZ7yx606i3ai2PmgMhIU2kULXkqvT4pOuUbnxyaTVqUUriA5AxJHqydk02k
89mtilVjmY1tIS8B35kJvUGWAOVq1ftemIyyWjzPM9s5FUcDm1mP3eLAPguIbxfK
xz1Zlpc4XZrqzts9QDGLKtcSqPP787hLL20PPvJSy8BJaFh4f9Thti7vu08TYl5m
WoVQ9W30FefXUYkQ3KHR0YoP222xJJJzZ7yDYOLcgyMMkXfa1DmoJZfA/yxmkeko
awgdwpjHOPhR4qWXaWUtyzHACgDTiiG++1tIjyqiB7NPTv37oBXvrXXW7s0l/UWr
dmWmkpVz3cWSXA+e7mH1684yF9q5EAQLvnf8bBCgXFVzIbmEjIMnlHy5DgmFoLwY
OlMcymfQCMHu+DQQGDlQhr+guyMn+JjZp3+8ODJdHS9uwNwoOU/aNVmv1Zf3uxe9
tq6k66jl824l25D2w0uGLhn60zo+1uq3WjLqPe6r9eluDet5Wiu0QNcFj+auHrG4
BMe/ubiK6AxWsg==
=1GaX
-----END PGP PUBLIC KEY BLOCK-----